Lovely package arrived this morning, well this afternoon (lazy postmen) from
Regal Rose
. I have blogged about their kooky and stylish jewellery before not too long ago. But I have finally bought a necklace that I have wanted for ages.
It was on my Christmas list, but no one bought it for me, so with it now being April, I decided to buy it myself.
I apologise for the photos, it was difficult to take a decent picture on an iPhone, my dads camera is currently unavailable.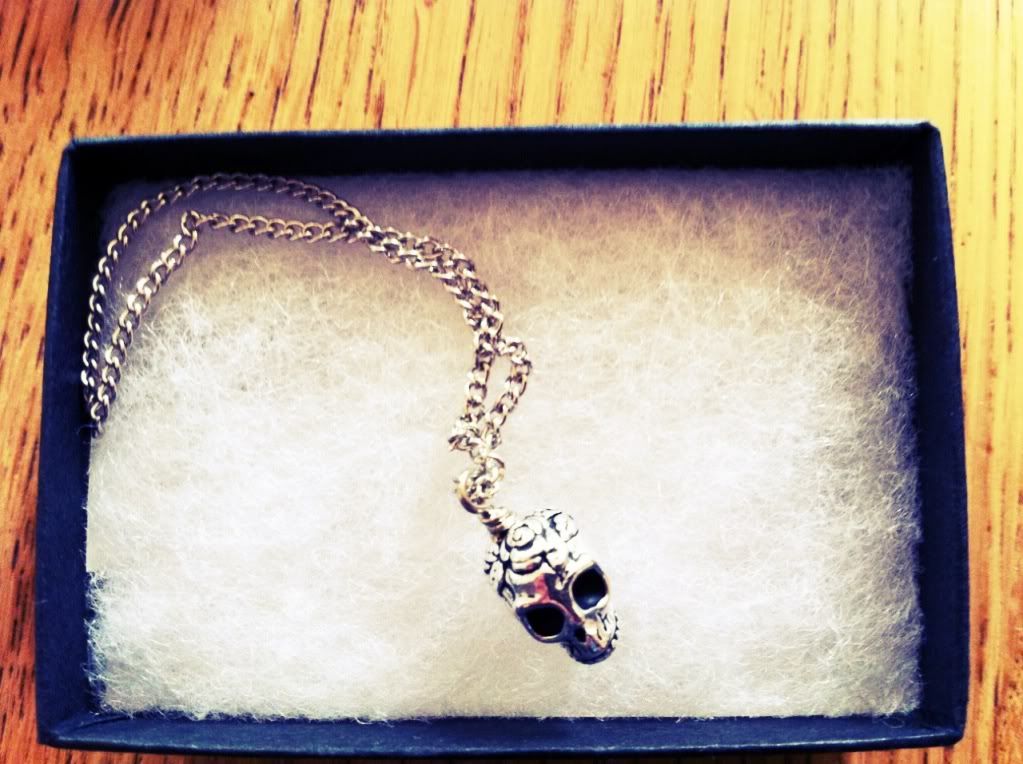 The necklace was £10.00 on a 24" silver plated chain.
The skull
has roses engraved on the top and sides of the charm, its really understated but gorgeous.
I cant wait to get more of their jewellery. I might have to make sure every one i know is aware that I love this website.