Wowzers, long time no blog. a lot has happened in the last two months; New Job, Boyfriend, well thats about it but those two things take up a lot of my time.
This however, is definitely worth blogging about:
Say hello to my brand new Leather Satchel by
The Cambridge Satchel company
.... (cue swooning).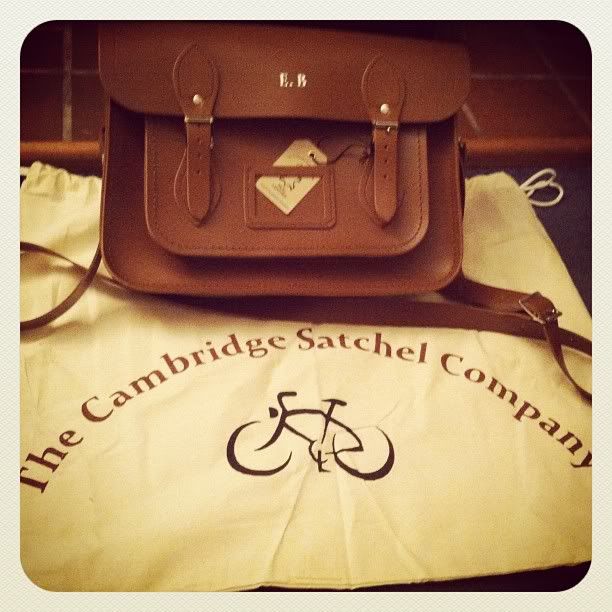 I have never owned something that is so British, so well made, and so perfect! I am so in love with it that I want everyone to see it... and be well jeal.
So the deal is that you choose your colour, style, size and then embossing is optional, but there was no way that I was going without the gorgeous embossing so everyone knows it is mine.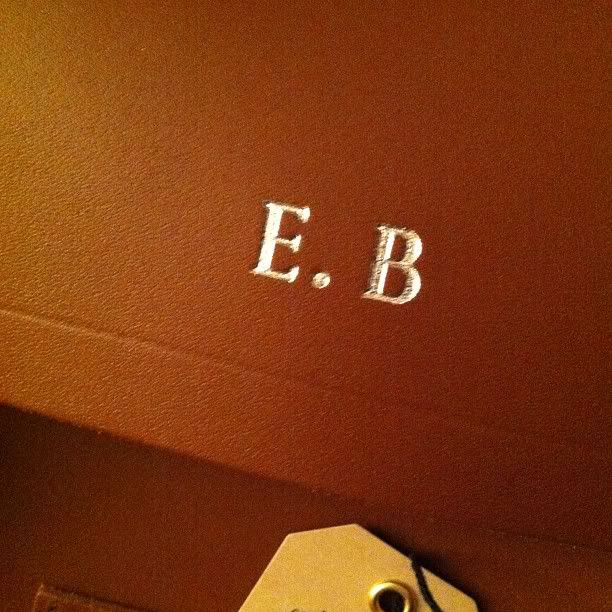 So I suppose your wondering how much this set me back... (Cheeky) Well, the
bag itself at 14
" came to £78, embossing is £5 a letter, full stops are free, delivery is £5.99.
You do have to bear in mind that this is a 100% british handmade bag using only English materials which is really brilliant, you dont find that very easily anymore.
Coincidentally I bought Glamour magazine today, as it was only £1. Strangely enough there was a small article on Julie Deane, one of the founders of The Cambridge Satchel co. She realised that there was a gap in the market for traditional leather satchels that her children wanted in the style of Harry Potter (Hence the post name).
Amazingly she started her business on just £600 making a bunch of satchels, and using a £50 Google Adwords voucher and small time fashion bloggers, managed to spread the word about her gorgeous bags.
I really respect the company for not sending the products to China to be made and shipped back. People like myself and I'm sure yourself would buy one knowing that it was British, it will last, and I hope to pass this bag down to my childrens children etc. Also its special since I bought it with my first paycheck from my new job at UCAS.
Hope you're JEAL!